My desk is cluttered with things to be "taken care of" …My mind is set on getting everything done. Today.
Yesterday, after finding this old photo I was reminiscing. At the time, I was managing a flower shop in Bartlett Tennessee, working part time for Polaroid Camera CO, living at home and dating Larry. I think I was ready to go out with Larry in this photo.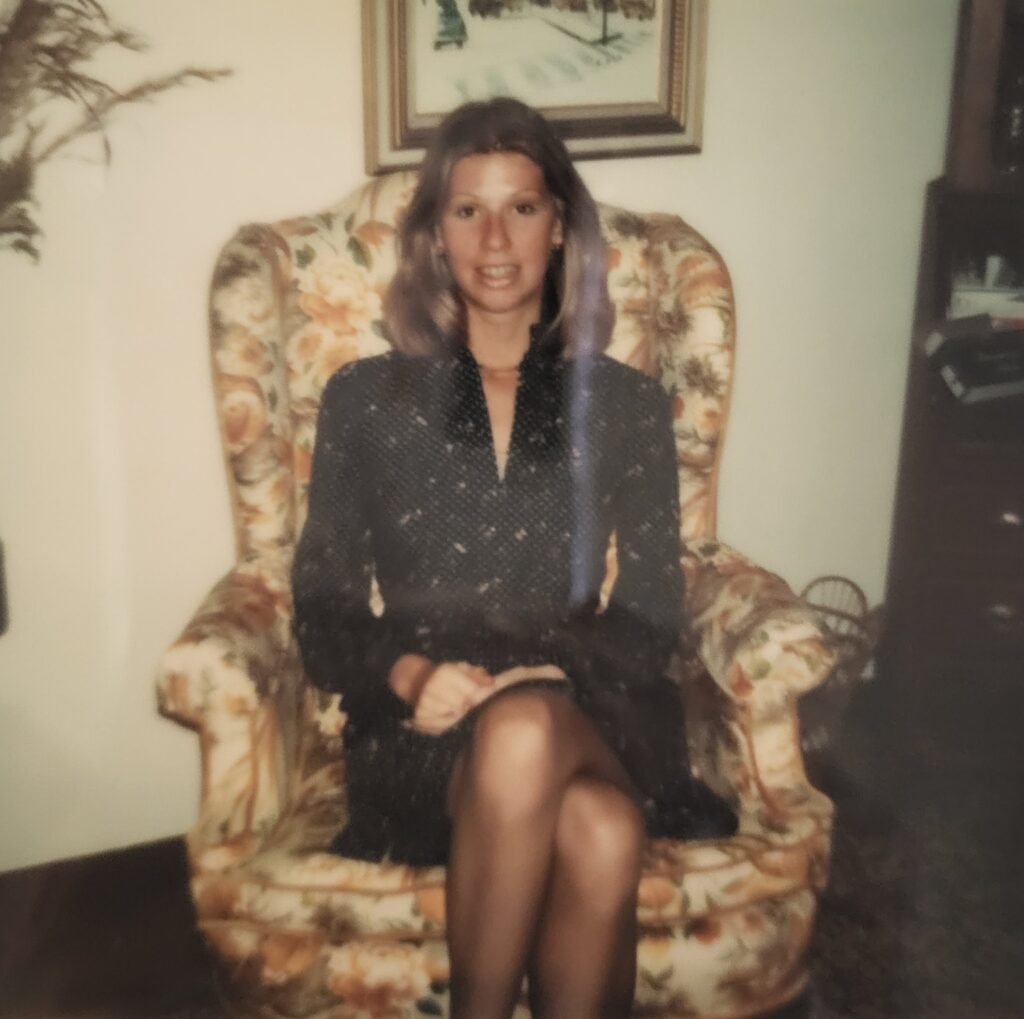 Time is a funny thing isn't it? In my mind, I still feel like this girl in the photo, but in reality many, many years have speed past. BUT, what wonderful memories.
I wish you many happy memories today.
Love you beyond the moon.
Me