Yesterday, Larry and I took Matilda to the Texas State Fair. (she took a secret day off from school! with US!) Matilda had never been to the fair before and had the best time experiencing it all. Do you know that Big Tex talks? He usually says HOWDY FOLKS in a big deep voice…..and you can also have him wish happy birthday and things like that.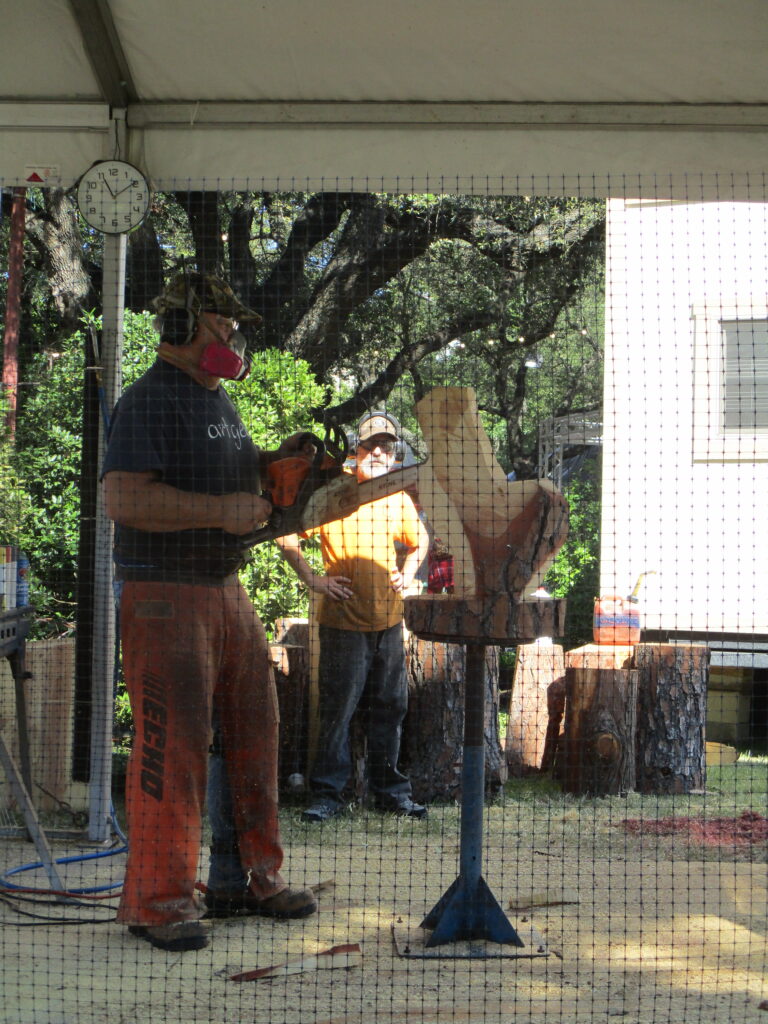 Matilda rode many rides and played a zillion games….but I think that her favorite exhibit was the chainsaw wood-carver. It was a great show and the carver carved this rooster in about 45 min. He was awesome! (And has wonderful carvings to buy.)
My favorite ride is The Texas Star. We did not ride it, because the line was 2 miles long. Maybe next time?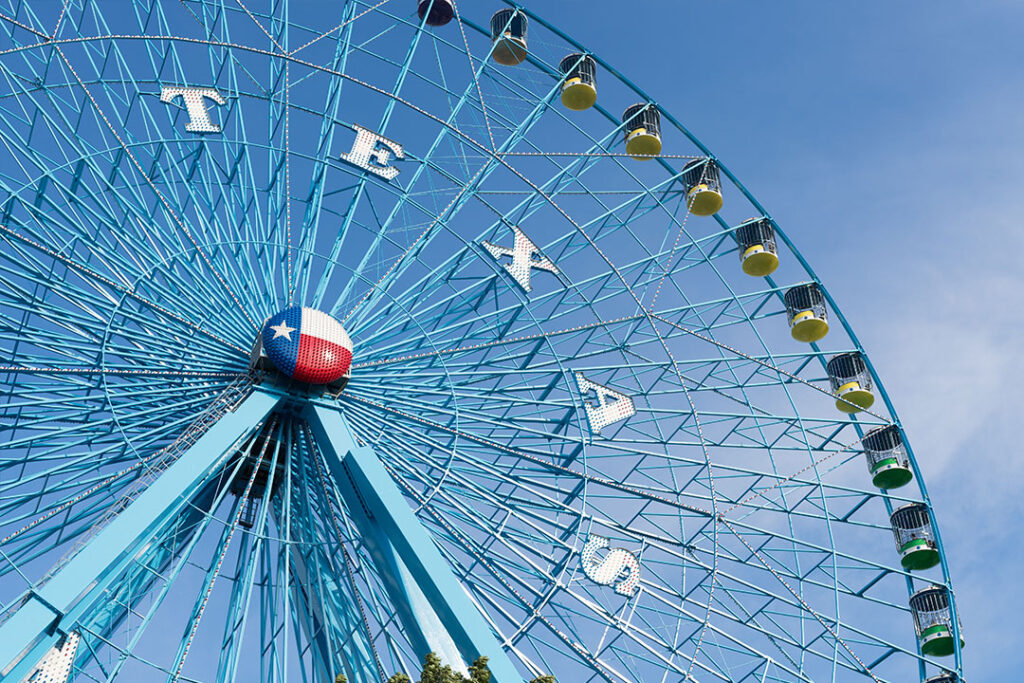 But…Matilda rode lots of rides and had a tummy ache after the last one. Then we went to the Creative ARTs building to recover and be inspired by all of the amazing entries! Matilda and I are going to enter something next year. I'm looking forward to that.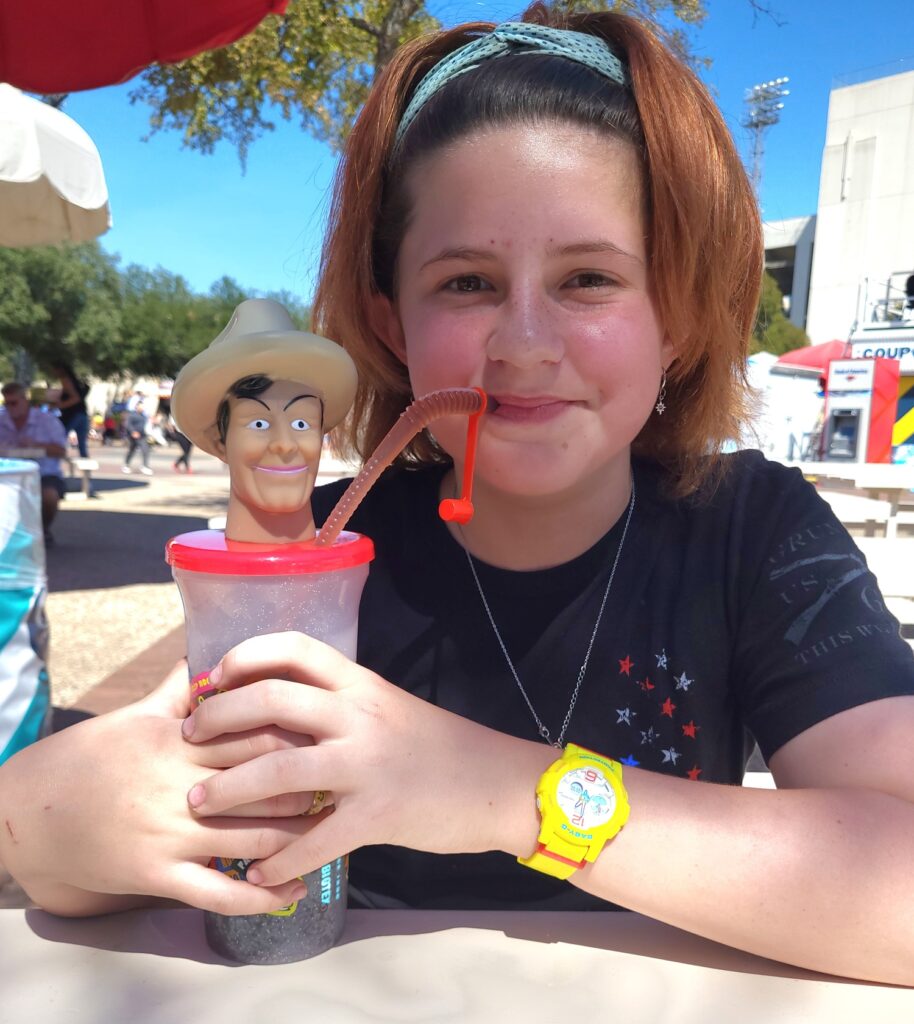 We did not eat any food at the fair, all she wanted was a soda in this Big Tex glass….crazy isn't it? The food at the fair is sooooo good! But Matilda wanted to to go PF Changs for dinner. AND because it was her day, that is exactly what we did.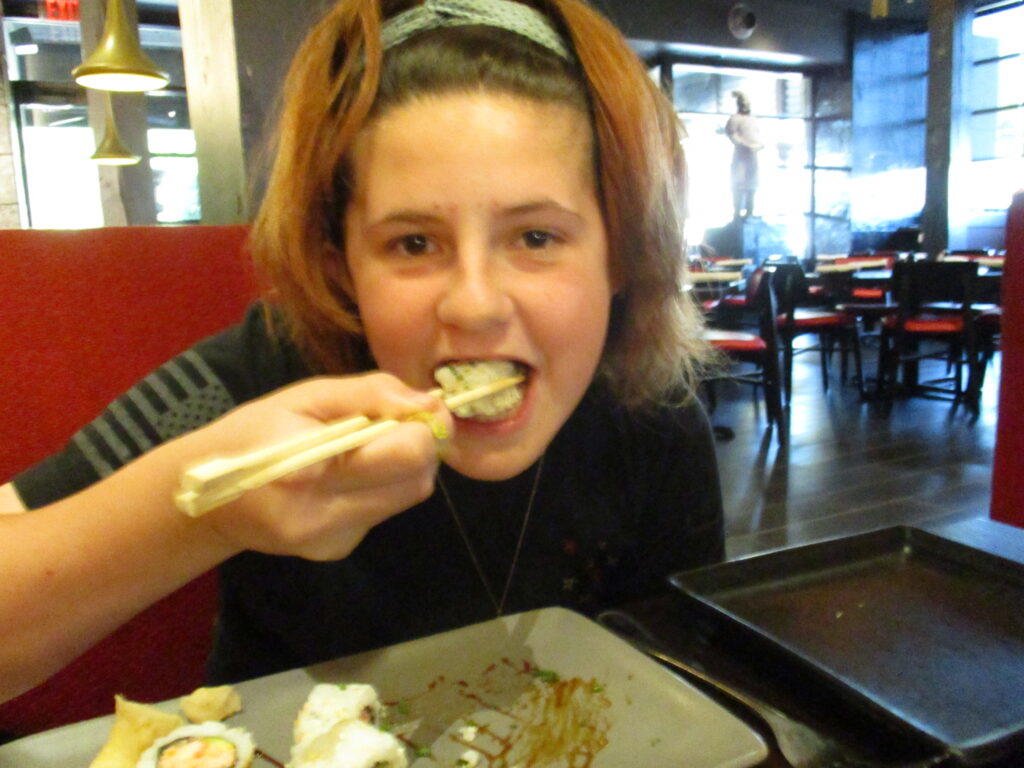 Matilda had two California rolls for dinner! She loves sushi and we had a good visit over dinner.
She also loves her Grandfather.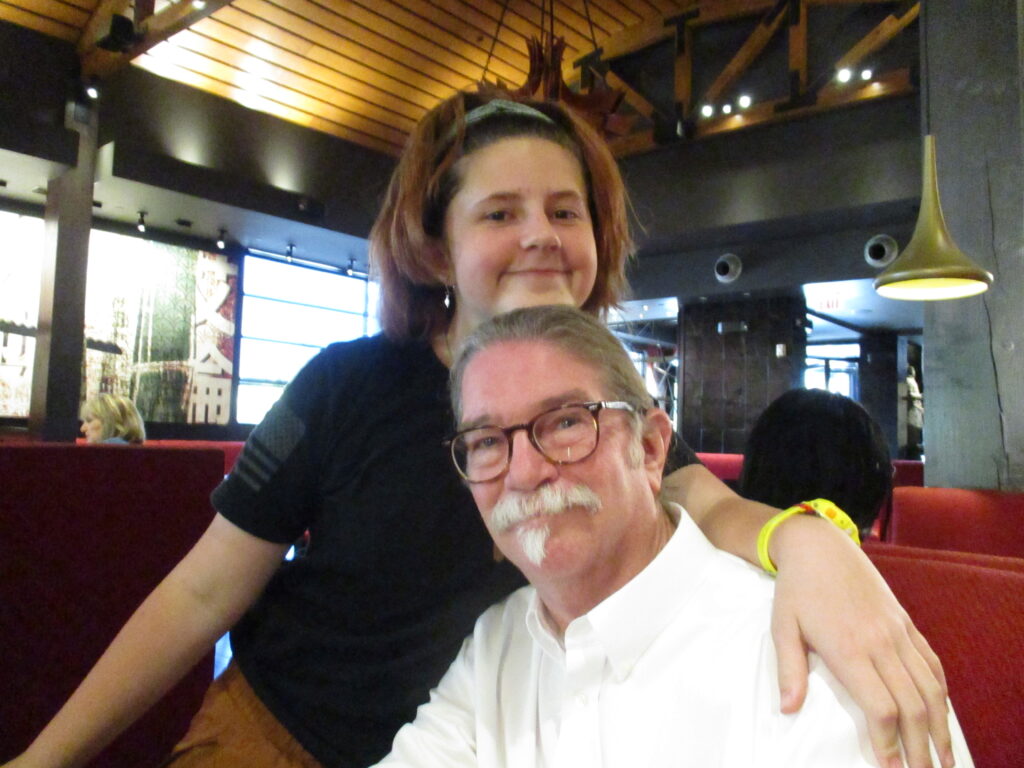 These two had the best time at the fair and I love this picture. Two of my favorite people in the world.
I hope that next year we can go to the fair again. The Texas State Fair is a wonderful experience.
Love you beyond the moon.
Me