Yesterday, Larry worked like crazy all day and I sewed. (then we went out to Mi Cocina for dinner) The new jumper I am making is almost finished…with a few extra touches I added myself. Designing garments is an amazing creative outlet…I cannot wait to start #2 Jumper.
During the night, it rained and got cooler. It is 62 degrees on our front porch. That is 40 degrees cooler than it was in out back garden a few weeks ago. Are you ready?
Ready for another season (Autumn) of the craziness that is our world today? This morning, Larry and I talked about it (the craziness) before we got out of bed. We worry about so many of our friends. Friends who are alone or struggling with unhappiness. How do we negotiate friendship in days like this?
Do you have someone/ anyone that you are worried about? Have you checked on them or written them a real note? That is one of my GOALS for today. Get a couple notes written to long lost friends. There are two women who have dropped out of my life in the past months. Today I will write to them and hope to hear from them soon.
I keep this book out all the time….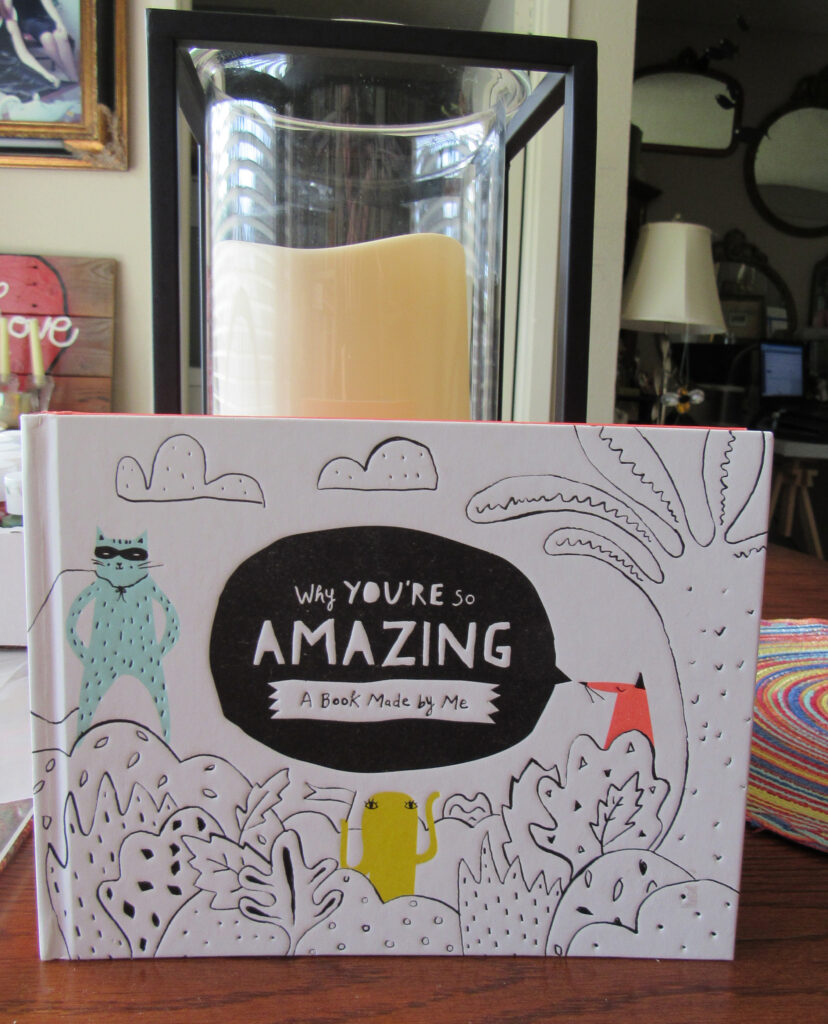 It reminds me, that my ART matters and that I am a good person. It also reminds me that my Granddaughter loves me a lot. (and the inside of the book is amazing)
Today is a busy day…..I'd best get busy.
Love you beyond the stars and moon.
Me