This week has gone by very fast. While the moments are happening, they feel slow, but in reality they are zooming past. I will be happy when it is this time next year.
Our Christmas photo shoot is coming up soon. I made a vintage coat and dress for the event. Yesterday I finished the coat! (I LOVE making coats) I must finish the red dress today, but that will not be difficult at all.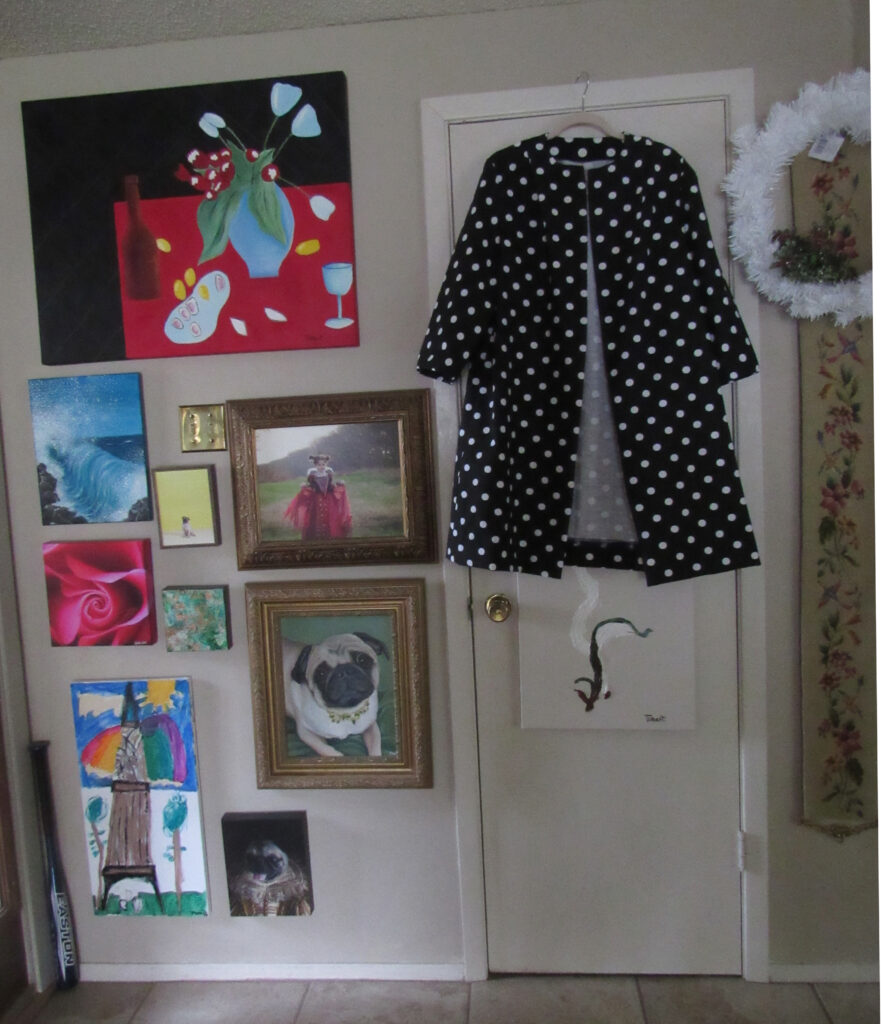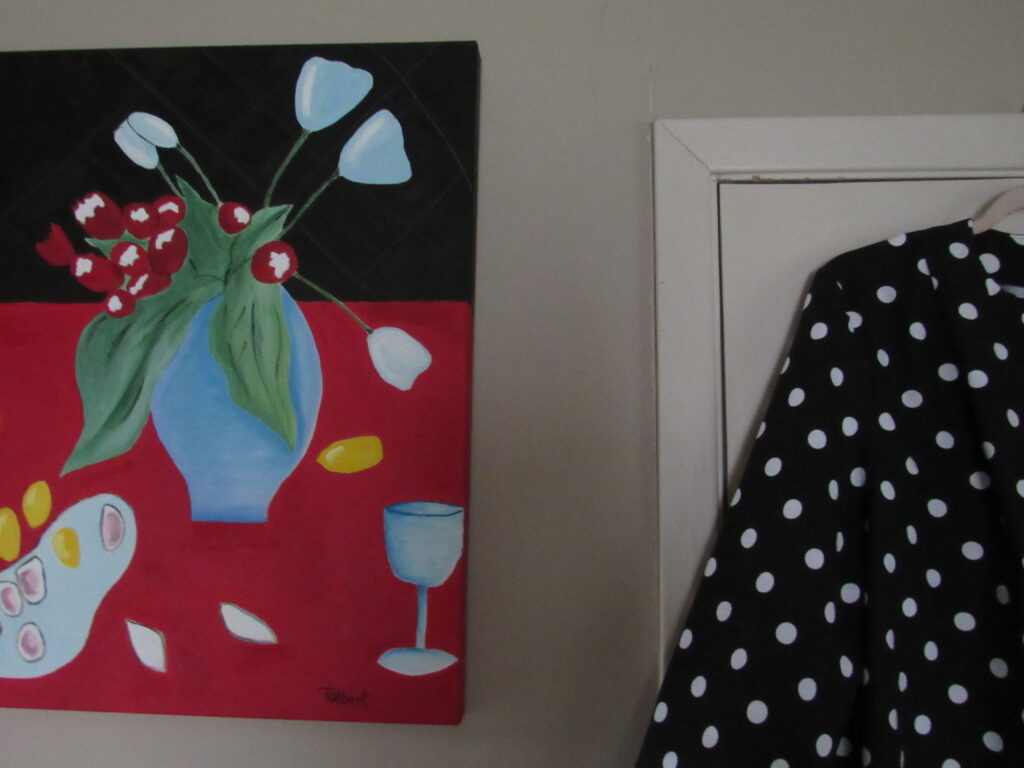 I have bought fabric for a few more garments. I cannot wait to start them, but I must finish the painting that I am working on first. The painting is huge and not half complete.
There are new faces on the back patio…..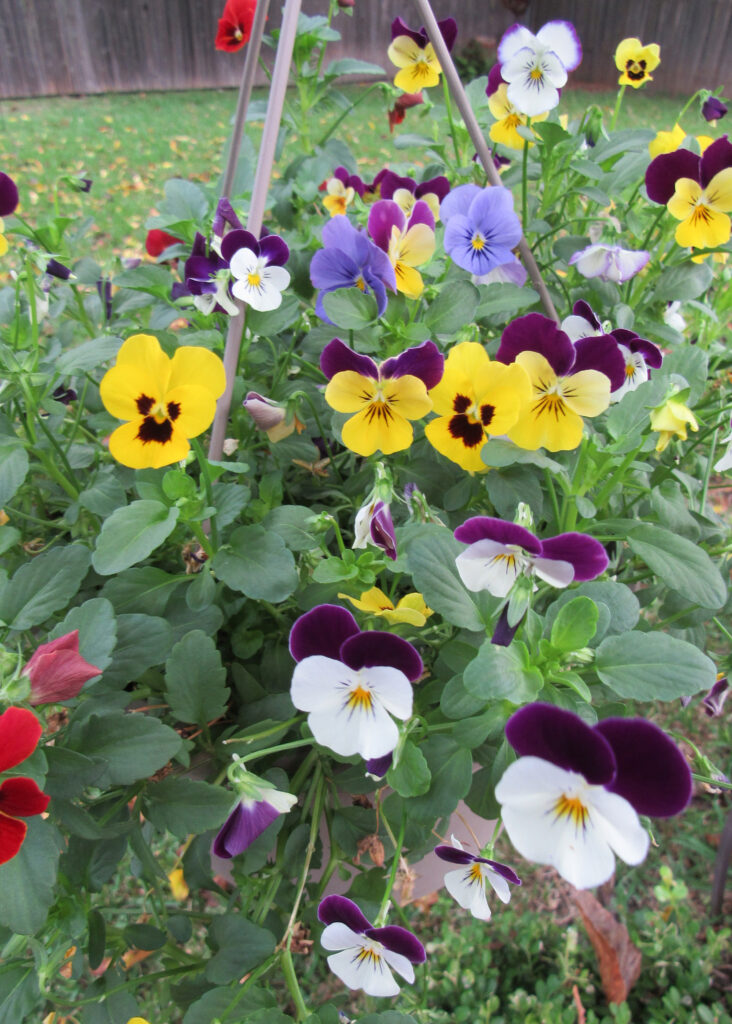 I bought the pansies at the market yesterday. They are hanging in a grey basket and seem almost happy. We will have to wait and see. The color they add is wonderful already.
It is really Friday. I wish you a blessed weekend. Try not to watch to much TV. The content is awful and has the ability to give us anxiety. EXCEPT for movies that is.
Love you beyond the moon and stars.
Me