Meet Amanda. Amanda is the winner of the Komen 2020 More Than Pink raffle quilt. Matilda, Larry and I delivered the quilt to Amanda on Saturday afternoon.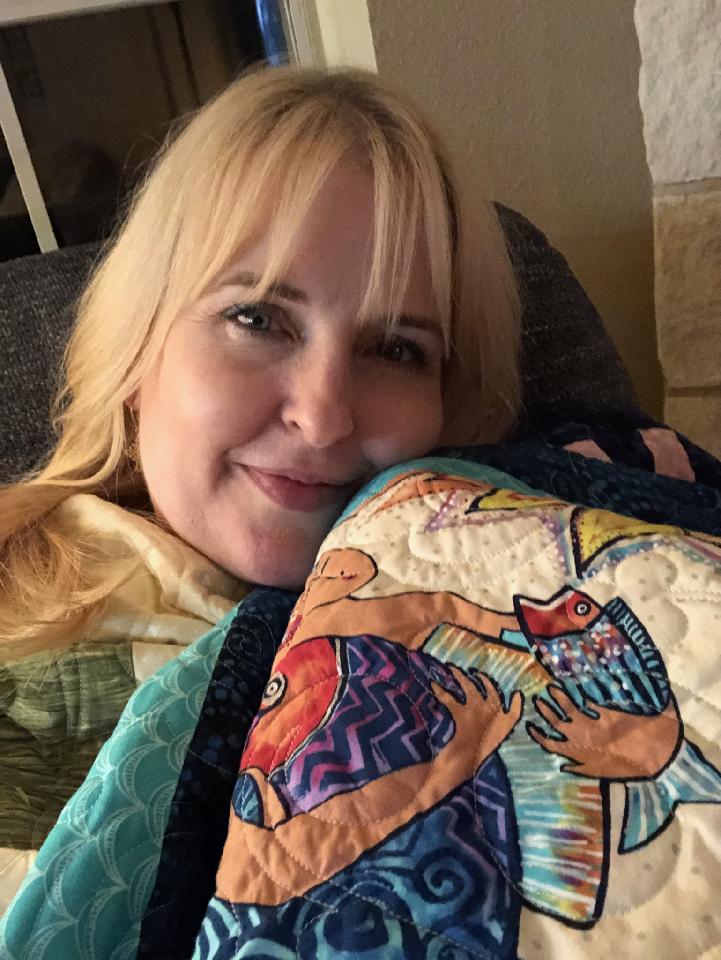 Amanda sent this photo to me on Saturday night, saying that she loved the quilt already.
I am sad this years quilt is delivered because I am not sure if I will ever make another. Time will tell.
I would like to thank everyone who donated to this years raffle. It means the world to me. EARLY DETECTION saves lives.
TEAM BELIEVE is alive and supports all of us touched by breast cancer.
Love you beyond the moon and stars.
Me