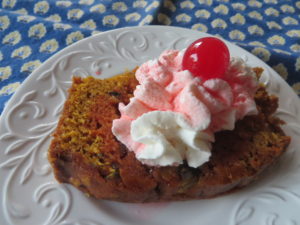 I came home from France
5 days ago with a bad cold.
The first thing I wanted to do
was bake a pumpkin bread.
So, fever, cold and upset belly,
using Mothers recipe, I did just that.
It is wonderful being home.
Happy Friday.
Love you BEYOND the moon.
Me.