My Larry had been planning a picnic for last night. The plans had been in the "works" for a few weeks. He wanted to have a celebration of sorts. We did exactly that.
Yesterday all of my breast cancer tests came back clear. After being so anxious about it forever, I thought that I would be happier than I am. I am hugely relieved, of course. I am not happy though. It is probably because I am still so pissed off about last year, and I have not gotten over it.
Larry ordered food from one of our favorite restaurants and we headed to the Dallas Arboretum for dinner. The Arboretum was having music in the garden. In different gardens, there were different ARTists. We headed to the lake and settled in.
Our picnic dinner was from GAPCO PIZZA. (A Dallas tradition) We had a Caesar salad. veggie pizza, pizza poppers, garlic rolls and little chocolates. We drank Champagne and enjoyed a classical guitarist during dinner.
I kept thinking that Larry took a gamble, planning this amazing evening for us. What if my radiologist found something in my X rays again? Larry saw me frowning a few times and made me smile instead. Larry is kind of awesome like that. The night was lovely.
I had forgotten my good camera and only had my phone. Sorry about the photos.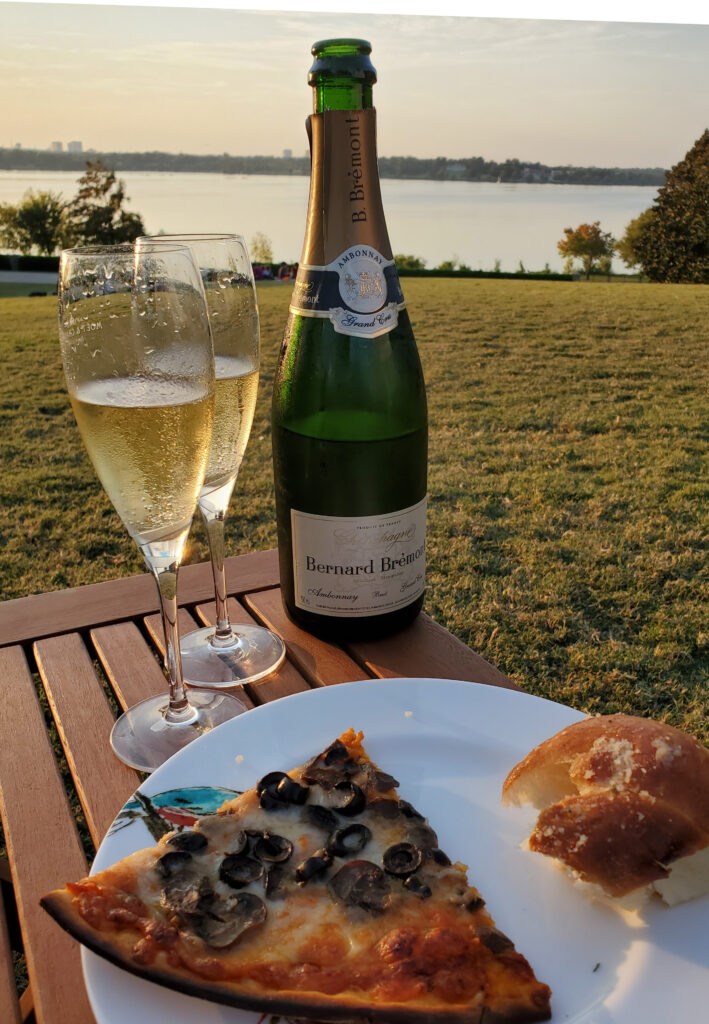 It was a beautiful evening. People wore masks and social distanced. Twilight was my favorite because it made me feel like I was in a watercolor painting.
Larry's celebration was perfection. I love him so much and I know that he is relieved today too.
Do you celebrate things too? How do you celebrate and do you include the people around you?
Love you beyond the moon and stars.
Me