Yesterday Larry and I had a lovely day. The skies were gray and life was at status quo level.
We went to church, did a few errands and we had…Sunday Dinner and Movie. I prepared a new recipe and we enjoyed a spectacular Spanish wine.
I made crab stuffed portobello mushrooms, salad and country french bread.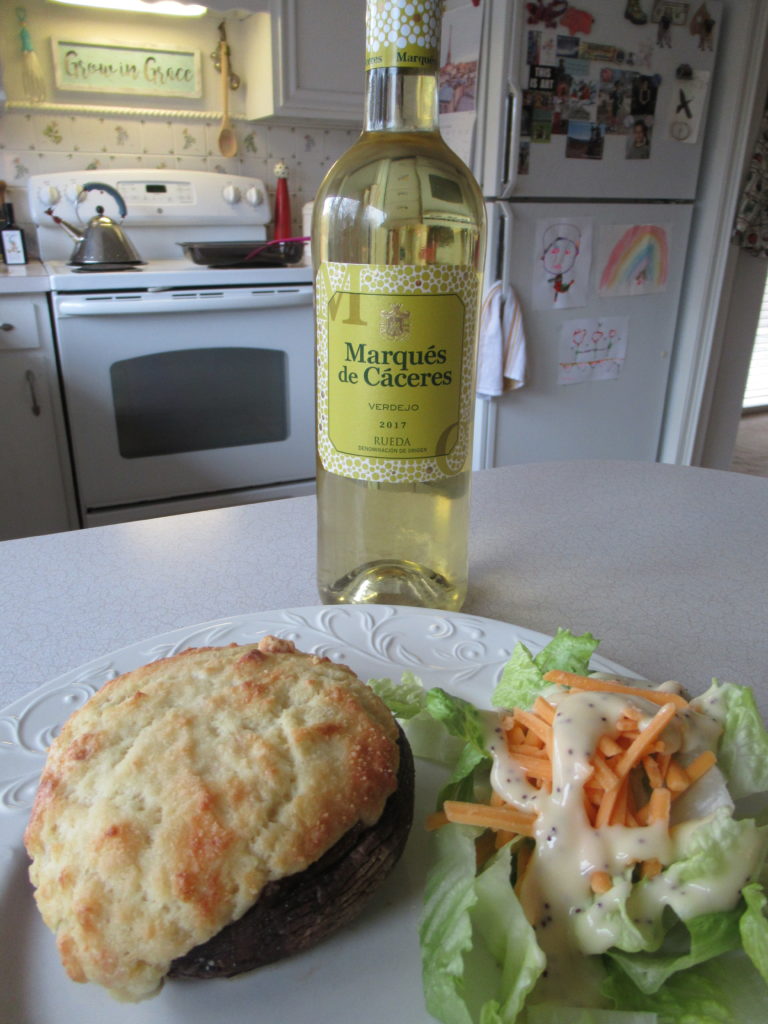 Our Movie was Fanny's Journey. I watched this movie last November, on the day before we left for Paris. If you watch Fanny's Journey, please give it time. It is subtitled and starts out a bit slow, but the "set-up" is very important. After the movie, I asked Larry what he thought. He said: Everyone should see this movie.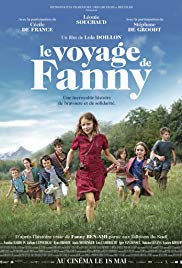 The wine we had with dinner was a Christmas gift. Kathy, thank you so much. It was the perfect wine with our dinner and we toasted you and your family. Larry and I love that you are part of "our" family.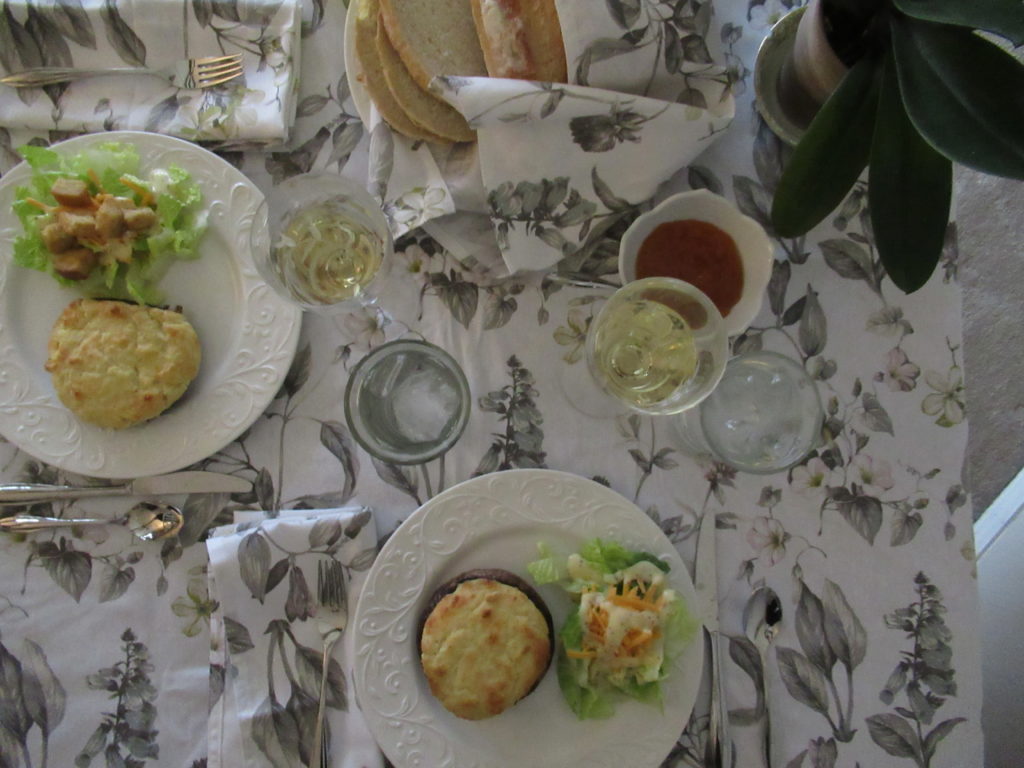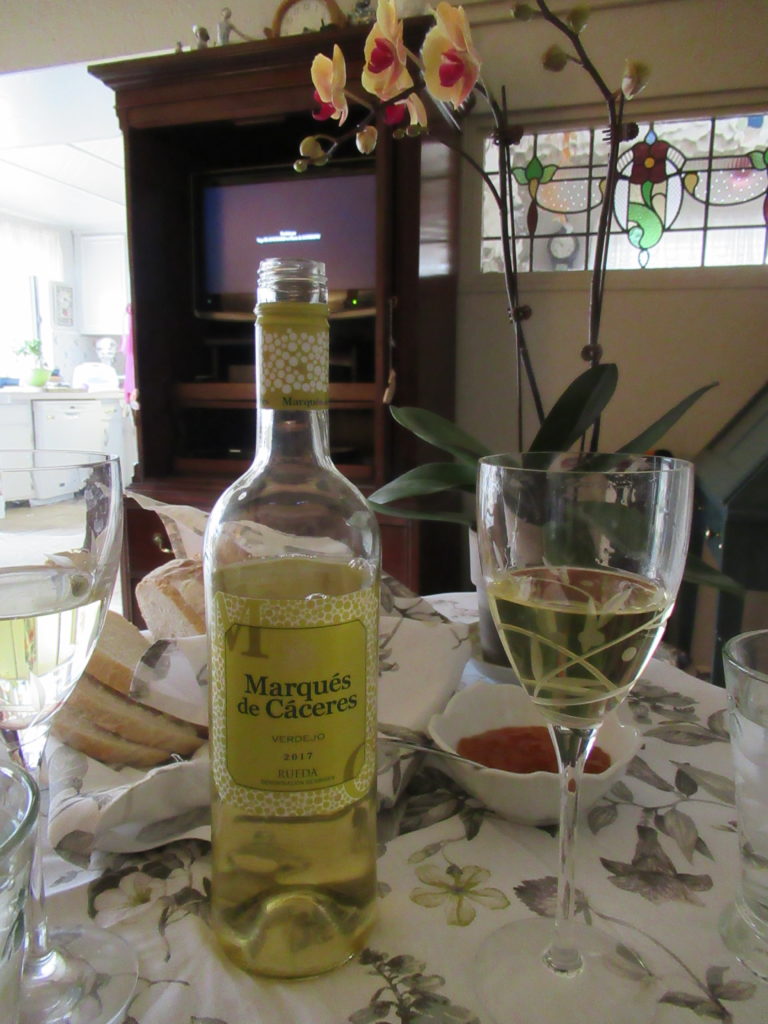 Yesterday was filled with pleasant love. You know the kind…..
Love you.
me