Paris 2017 is a wonderful memory.
*****
August 2017
We are home from London,
where I celebrated 5 years, breast cancer free.
It was my send trip to London, why did it feel  brand new?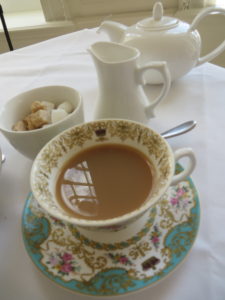 Larry and I were in London in August.
Tea was celebrated at Kensington Palace.
We drank Champagne and strolled through Diana's Garden.
It was my second trip to London…and I love it.
We came home for 3 days, then went to Richmond, VA.
Larry's corporate office is there
and
I visited friends and visited a few places that had
amazing memories.
It was a wonderful month of travels.
Save