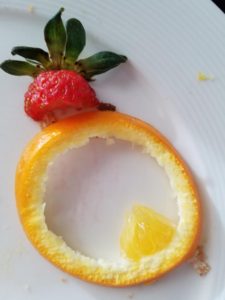 I wish that I felt better.
Don't mean to whine but…..merde.
When I was in the hospital last week,
room service brought me fruit.
It is the best meal I have had in weeks.
Answer me this:
Is that because of the visual application
or
because I was feeling better?
Of course I took a photo,
even in the hospital.
Love you.
Me