Three years ago today, Lauren's pug dog passed. She was the sweetest girl ever and I miss her so very much.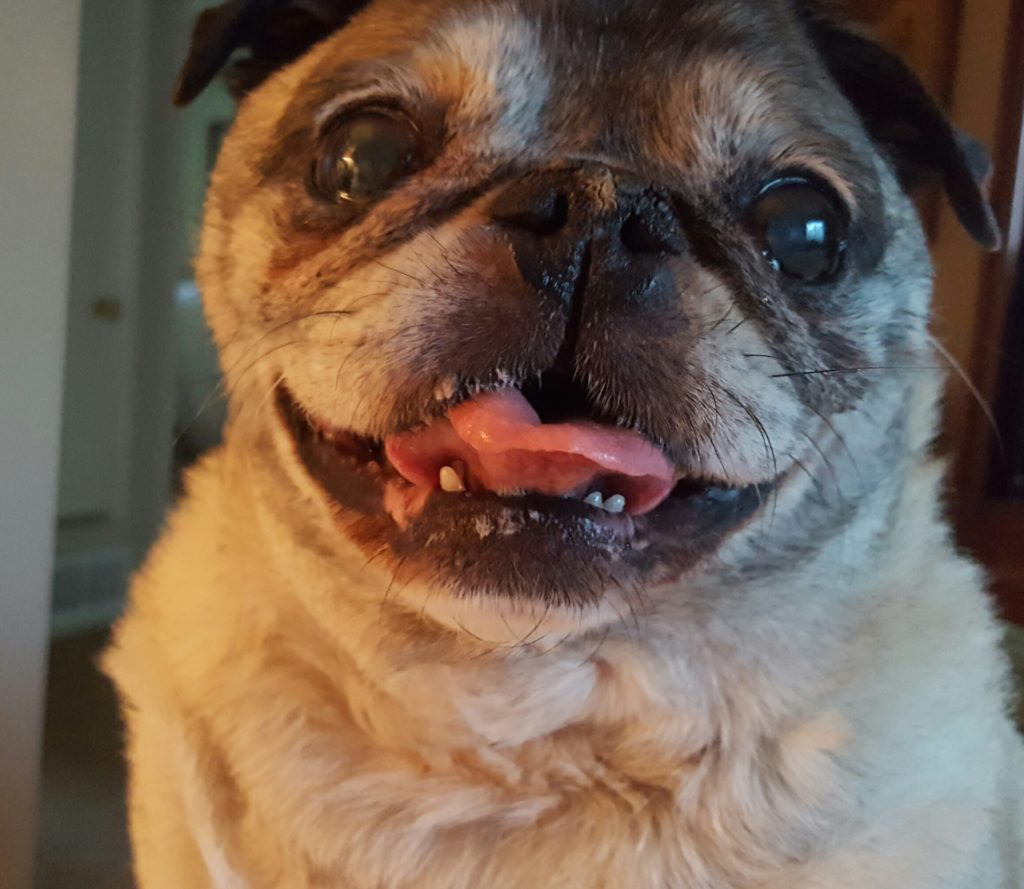 Mitzu was always filled with energy and sweetness. She was younger than Libby Pug and her sudden death came as a surprise. I had always thought that when Libby would leave us in her old age, Mitzu would be here to comfort us.
Mitzu died almost one year before Libby and having them both gone is difficult for me.
Both Jami and Lauren have wonderful dogs now and I love visiting with them….but I do not think I want another dog now.
Mitzu was smart and she did a little dance when I would be putting her dog food bowl down. I called her Tiny Dancer.
Today, in honor of Mitzu, I will whisper prayers and send love out into the void. Rest well Tiny Dancer. I love you.
Love you beyond the moon.
Me