Usually around the first of the month I post a Book Club Recommendation. For the past 2 months, for unknown reasons, I did not post a title, but I will do better this new year.
January-2021 Book- "September" by Rosamunde Pilcher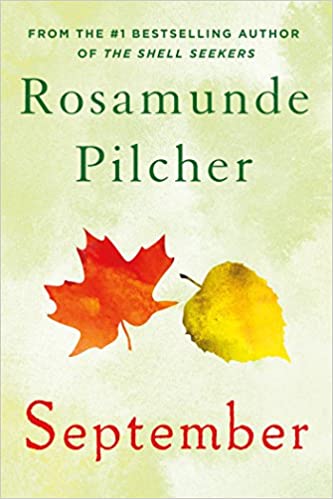 Published in 1990, 576 pages (Huge but you hardly notice!) here is a short synopsis…..
Violet Aird is the centre of the novel, the matriarch of the Aird clan, and long-time family friend of Lord Balmerino a.k.a. Archie Blair. The characters of the book all have a problem to overcome, such as jealousy, envy, or greed. Violet watches over them all, but knows she can only watch. Lottie Carstairs, released from the local psychiatric hospital drives Violet's friend (and employee) Edie to distraction – along with everyone else, disagreement over their son's schooling drives parents Edmund and Virginia Aird ever further apart, the Balmerinos are deeply troubled by debt, and into all this, the bewitching and beautiful Pandora Blair, who ran away from home twenty years before, adds her own brand of chaos.
I absolutely adore this author. She brings Scotland to me with each chapter. I have read other books of hers and what I have not read are on my TBR list.
If you chose to read "September", please enjoy.
Toujours,
Robin