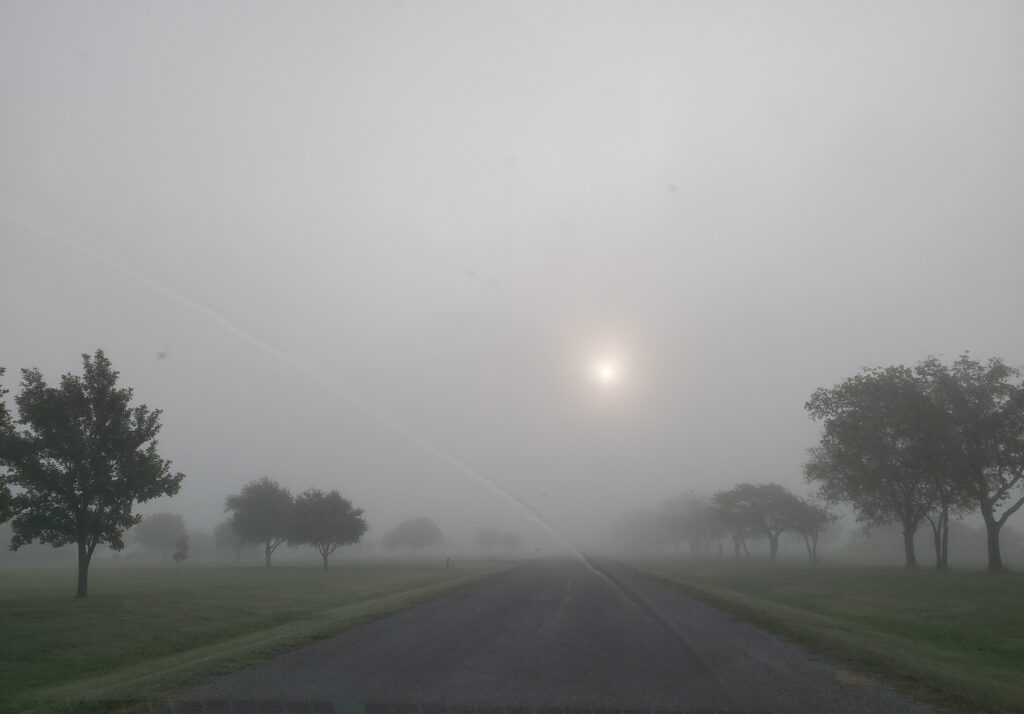 On Saturday, we picked Matilda up early to celebrate Grandparents Day. (a day early). When we arrived to the town where they live, fog was thick in the air. I felt Autumn in that foggy air. It was beautiful in a surreal way.
Sweet Matilda was waiting outside for us….excited for the day.
Larry and I always love our time with Matilda. Our relationship with her is special and she brings so much spirit into our lives. My life would not be the same without her.
I adored my Grandmother. I share memories of her often and wonder if she thinks that I am doing a good job?
The Cottage is quiet today. My day started early and my laundry was finished at 8:00 am. Hopefully, I will get a new painting started today and I need to hem the jumper I made last week.
It is another Monday of another week. Larry and I have reservations to go to Philadelphia soon and Paris in November. We just keep holding on to the dates and daydreaming. Perhaps it is time to cancel everything…. and wish for the best in 2021? Oh well. I will think about it another day.
What will you do differently today than the past 20 mondays we have been living through? Interesting proposition though, yes?
Love you beyond the moon and stars.
Me