I Left Six Behind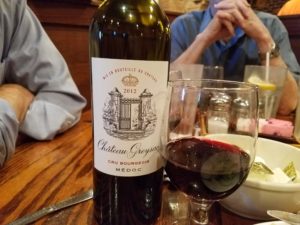 Last night, we met friends for dinner at an Italian Bistro
where we brought our own wine.
The restaurant was busy, filled with people and music.
We visited and laughed….
and ate.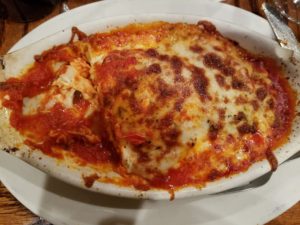 I had the ravioli and a salad.
It is wonderful sharing a meal with friends after a busy day.
What did you do last evening?
Love you.
Me
PS:
I ate only 1 roll and left 6 behind.