Yesterday, our favorite girl spent the day with us (the day before) Grandparents Day! We spent the day at the Dallas Zoo and raffled off the Komen Quilt. (more about that this week)
Happy Grandparents Day to all of you who share this experience. Have a wonderful day celebrating the joy and love of being a grandparent! Below is the "card" that Matilda made for us….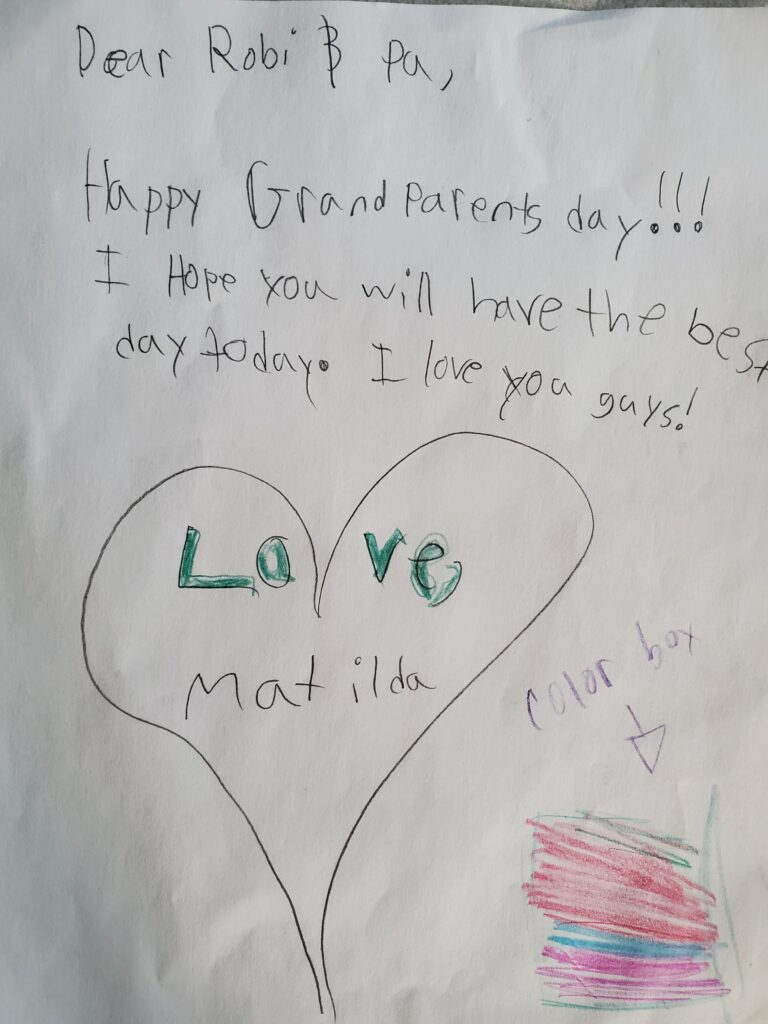 I love Matilda so much and my time with her is simply amazing. I wish you the same such wonderfulness.
Love you beyond the stars and moon.
Me