Yesterday! I celebrated my last oncology appointment.
Dr S is my favorite Doc
and hugging him good bye was a milestone.
My Larry has taken such good care of me.
To be honest,
in these past 5 years a lot of merde has happened.
Things that happen in your life ,
you just want to hang your head and give up.
But between Larry and Dr S,
I wanted to do everything to get better.
***
We had tickets for a concert and picnic at the Arboretum yesterday.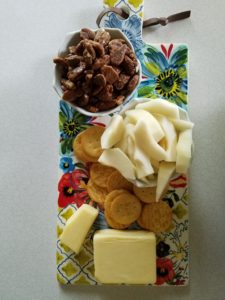 Larry even had a cheese plate ready.
It was damp outside and gloomy…
honestly I just wanted to stay home.
So we had a picnic in bed.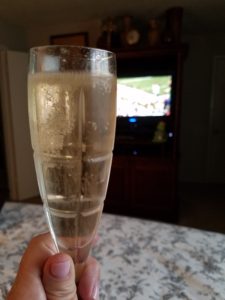 Lets be honest,
there is something so special about Champagne in bed.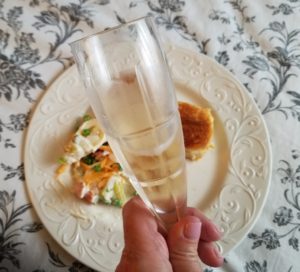 I made little grilled cheese sandwiches out of Hawaiian rolls
and
we had salad.
Larry made many toasts…and we smiled a lot.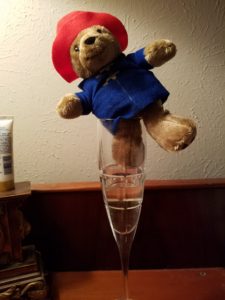 Yesterday, I celebrated.
From the moment I woke, till I fell asleep last night.
It was my last day as a  cancer patient.
Now I am just like every other Paddington  Bear on the street.
Life is wonderful!
Love you.
Me