Have you ever celebrated your 1/2 birthday? Back in the day, my mother called it our "unbirthday"….but we only said happy unbirthday! There was not a celebration. Oh, how I wish there would have been!
Our granddaughter Matilda celebrated her 1/2 birthday this week. She had a smash cake, gifts and it is always so much fun without the expectations of a real birthday involved.
Larry and I order a lot of photos. While ordering I look at the gifts that photo places sell. I love those fun things! This year, for Matilda's 1/2 birthday, we ordered her something from Shutterfly. Playing cards!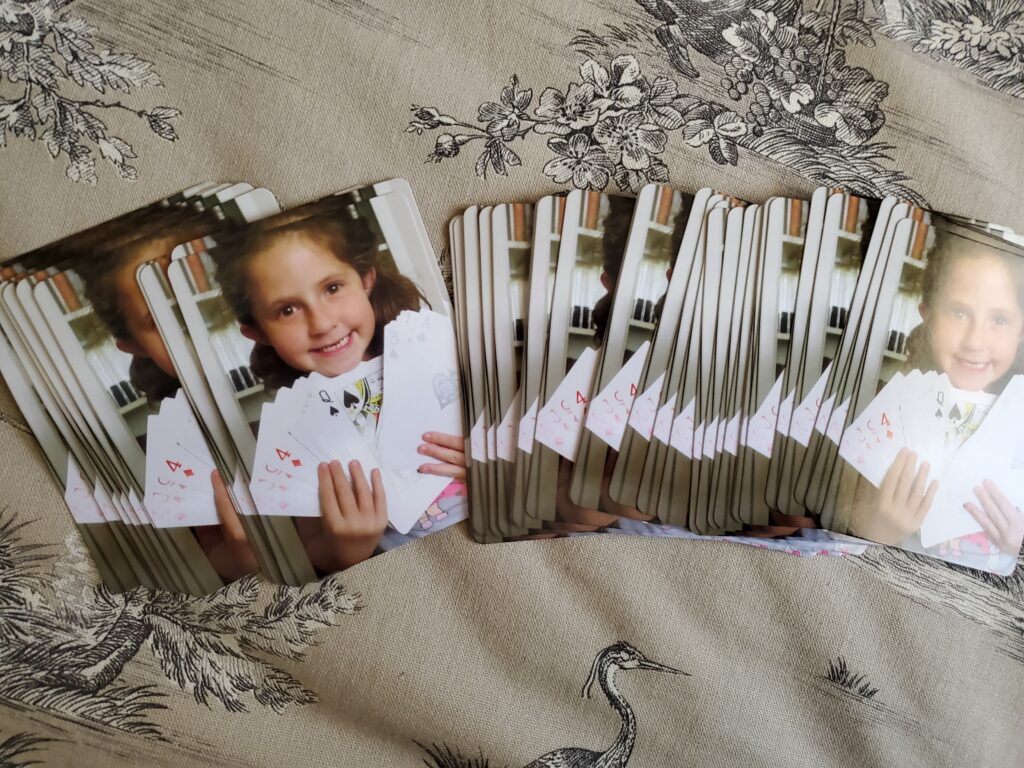 One weekend, while Matilda was here for a sleepover, we were playing cards, I took her picture. That is the photo I used for her personal playing cards!
Larry and I gave her a book on card games to go with her deck of cards. I think that she liked the gifts.
***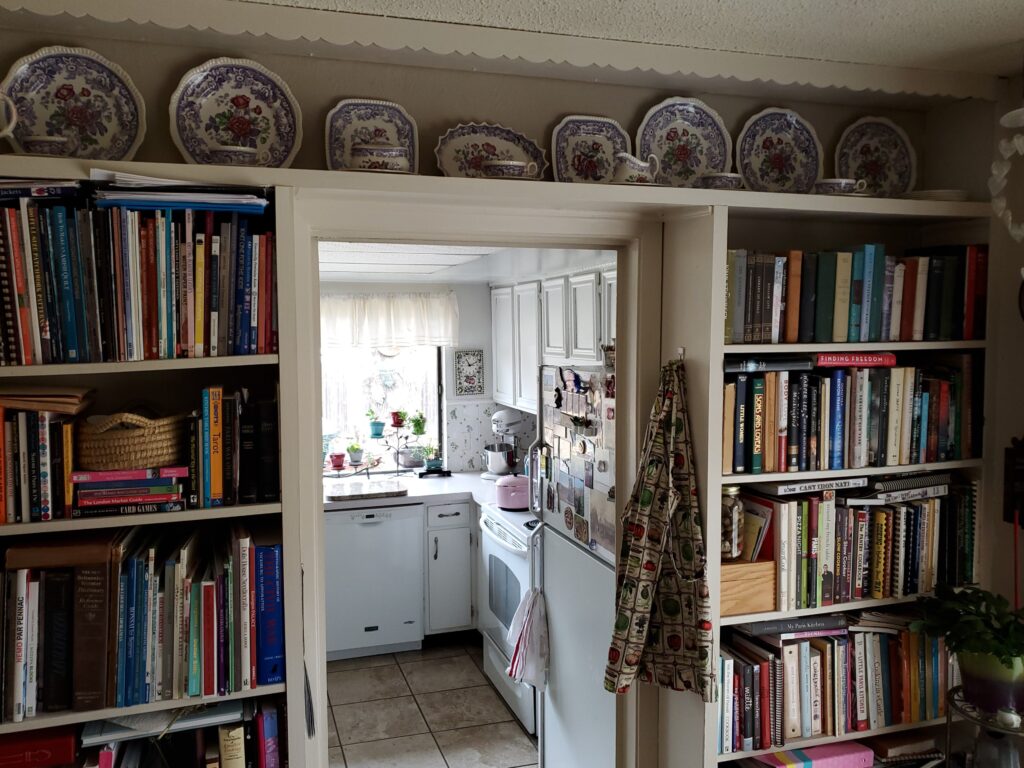 It is cool outside today. Rain is expected anytime and I have a 1:15 hair appointment. The best of Henry Mancini is playing on my playlist.
Larry and I do not have exotic adventures now. We stay at home a lot and wait for our vaccine. (NEWS: We are booked for the beach this summer and France in the fall….it helped Larry book trips. He is such an optimistic soul)
Last week, at my Drs appointment, my DR said, you are one of my compromised patients. I want you to get your vaccine right away. She had to be joking. Larry and I feel like voyeurs in our life. Watching the world swirl around us without any control of the future. I registered on our county's health department's web site 3 weeks ago. They left a message on our home phone the next day saying that I was on the list but they did not have any vaccines and did not know when they would have any. BUT I was on the list! That has to count for something, right?
What is the secret to negotiating life as we know it now?
Love you beyond the moon.
Me