I have good news. Jamison (is my daughter, for those of you who do not know) has gone back to work today.
This morning, there was a text from Jami on my phone. It was a simple picture and the caption read: My desk this morning!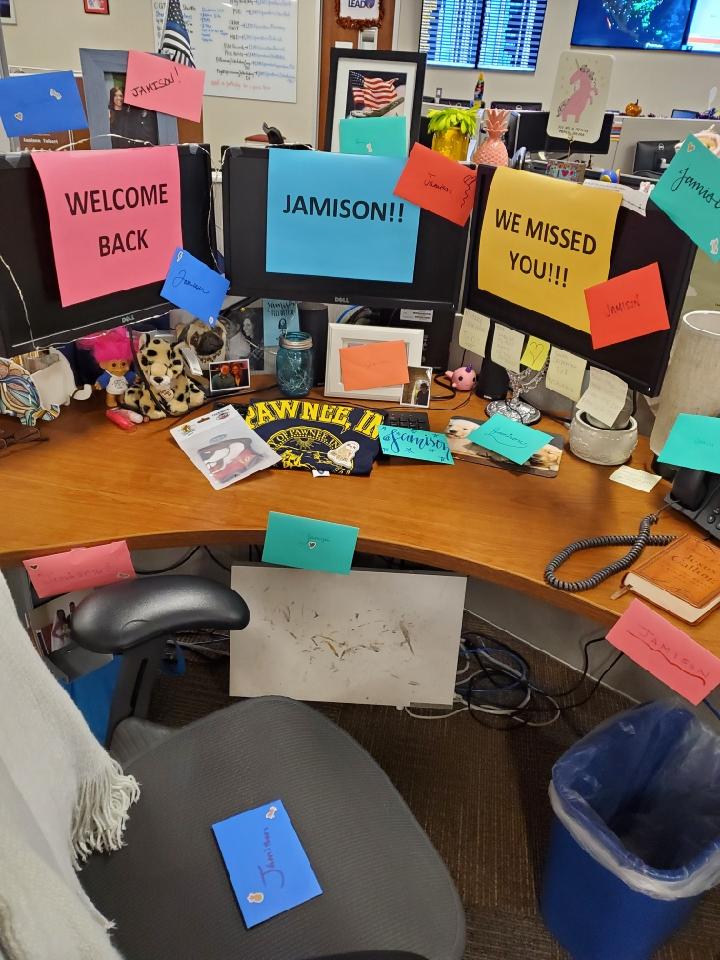 I think that this made her very happy. She has missed her department and the very special people she works with.
Jamison and her husband had Covid 19 the beginning of July. ( Jami also has underlying health issues) Covid is not a joke. The two of them were very ill. Jared recovered well, but Jami turned into what is called a "long hauler". Her struggle to recover has been awful. Even now she gets infusions at the hospital.
Today she starts back at work! She was so happy to see her desk and be around the amazing people at Southwest Airlines.
Larry and I have watched Jami and Jared suffer with Covid 19. It is not a joke.(I cannot say it enough) It does not have a mysterious medicine to cure it. Being wise about it and avoiding it, is the best way to deal with it.
Please be safe, wear your mask and stay positive.
Love you beyond the moon and stars.
Me