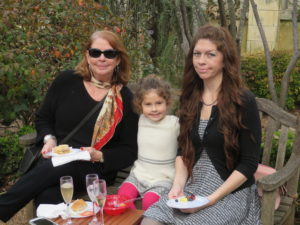 After the garden party on Saturday, while getting into the car,
a ladybug got in with Larry.
It was getting very cold, and we smiled.
Last evening, My Larry and I drove to see the Christmas lights
on Matilda's house.
During the drive…the ladybug appeared!
The picture is not good, but you can see her up by the window.
The drive north was beautiful. It was the last night of Autumn, with an amazing sunset.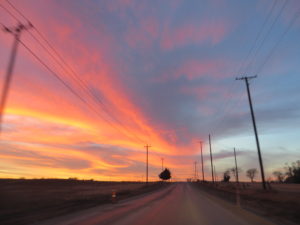 Matilda has the flu….but was her usual adorable self.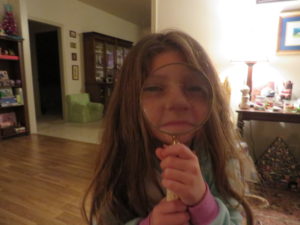 We took her a new magnifying glass.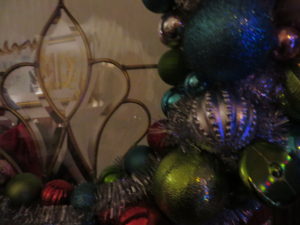 The Miller's house was decorated beautifully.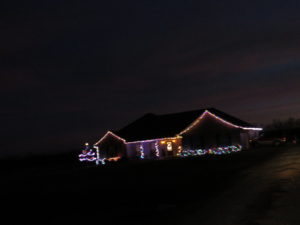 Josh did a perfect job on the lights.
~~~~~~~
Yesterday, I found something in the guest-room closet.
A half done coat on my sewing manikin.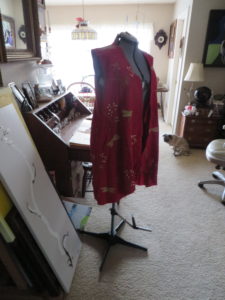 The fabric is gorgeous and I think that I will finish it this week.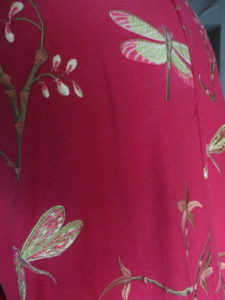 The fabric is a heavy red linen with embroidery.
Working with this kind of fabric is thrilling
and
I am using a traditional pattern that I like.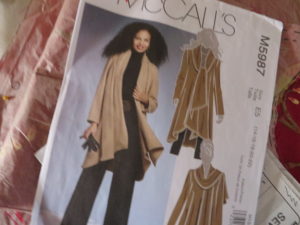 Working with a commercial pattern, the project always goes faster for me.
I believe that I am ready for Christmas….are you?
My life seems uneventful 
but only to the blind.
Who cannot see the triumphs
I'm having in my mind.
Love you.
Me