Today will be better than yesterday was.
I am certain.
We all go through "bumps" in our lives
and
I am convinced that  how we handle the "bumps"
is what this journey is all about.
***
Today I will start a new Yoga class.
It was a gift from Lars, Josh and Matilda.
I am rather nervous,
as this old body is tired.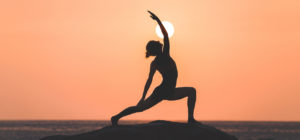 See this picture?
My goal….this will be me in 6 months.
Oh go on and laugh, but I will do my best.
Namaste.
Love you,
Me