Many years ago, Larry and I were invited to a private party hosted by a restaurant group here in Dallas. It was in 1990 and my daughters were so young, Mother babysat while we went to a party! ( such a rare event!}
The party was very special, very fancy and very Texan. One hundred of us enjoyed dinner, wine and music. The opening musician was B J Thomas. He was opening for….get this Willie Nelson. In a small Dallas dining room Larry and I saw, B J Thomas.
It is no secret that I am not particularly a Willie fan, but B J Thomas……can you hear me sigh?
Ever since that night so long ago, I looked for B J in concert. Till this week, I never saw anything. So last night guess who we saw?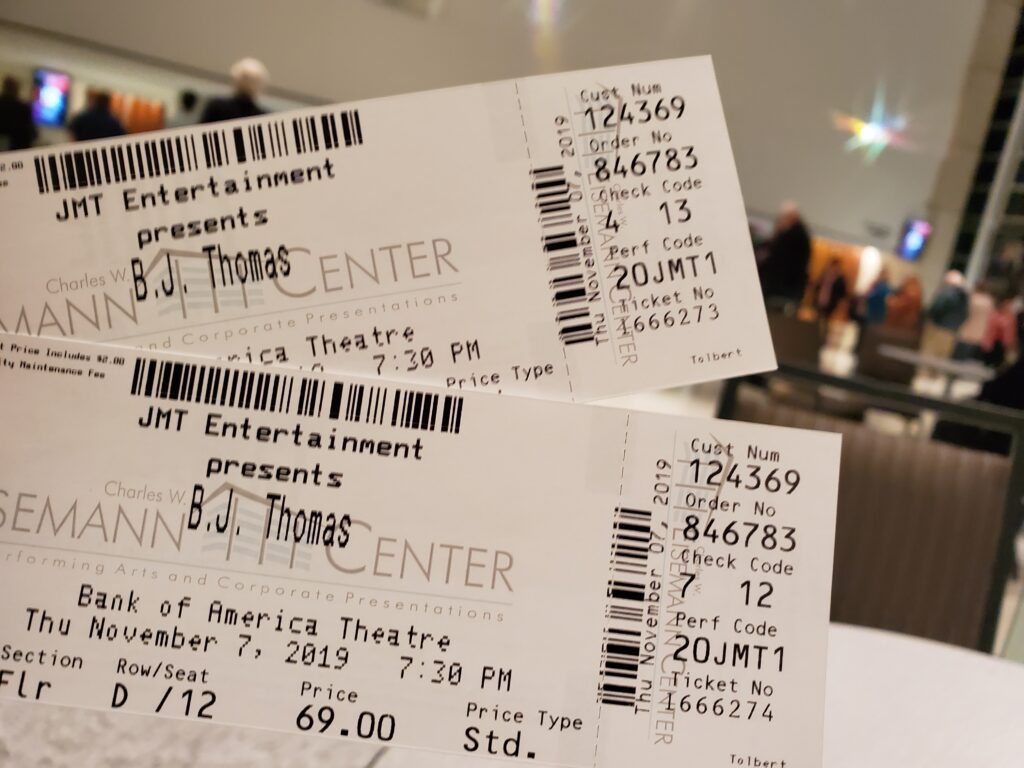 Before the concert, Larry and I went to dinner….it was lovely to spend this time with him.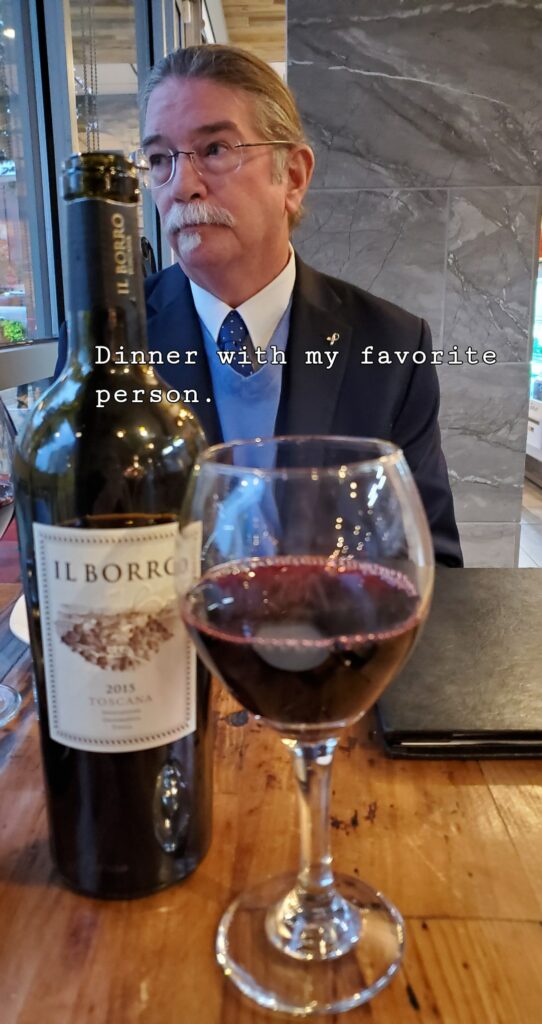 We talked a lot about things happening in our life… had a wonderful dinner and then….it was concert time.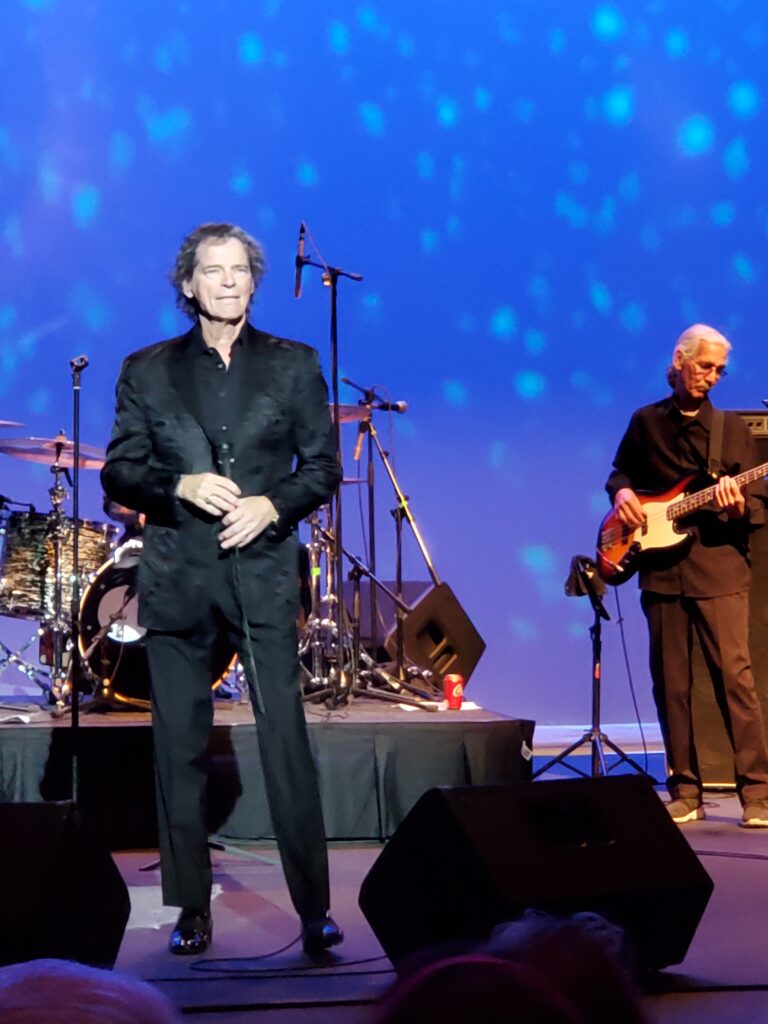 Mr Thomas did not disappoint. He sang all of the songs that he is known for and many extra from his time while recording in Memphis. It was a wonderful evening. I will remember it for a very long time.
I guess another bucket list item has been checked off my list. How awesome is that?
Love you beyond Raindrops Keep Falling On My Head
Me