It has been an extraordinary week. One day I will share all of the details, but for now I will smile at the memories.
I have been exercising daily, starting Christmas gifts and yesterday Larry treated me to an 80 min Swedish Massage at The Woodhouse Spa.
Because of that amazing Swedish massage yesterday, I did not want to exercise today. BUT I did.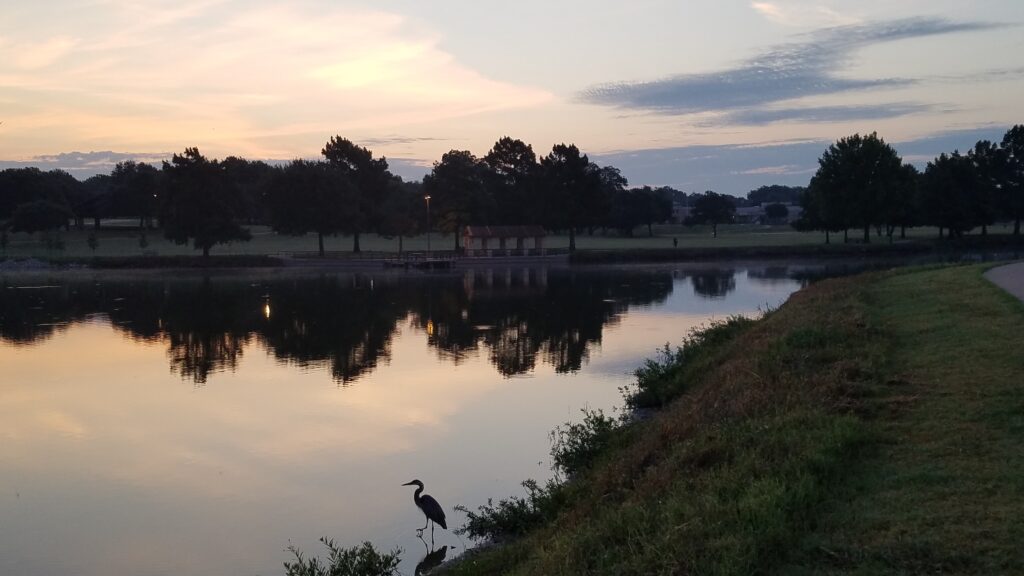 Today's sunrise was beautiful, Mr Heron was there to say hello to me and God was in His heaven.
I am so glad that I exercised today. It was the perfect ending to the perfect week.
Have a wonderful weekend. All is right…
Love you beyond the moon.
Me