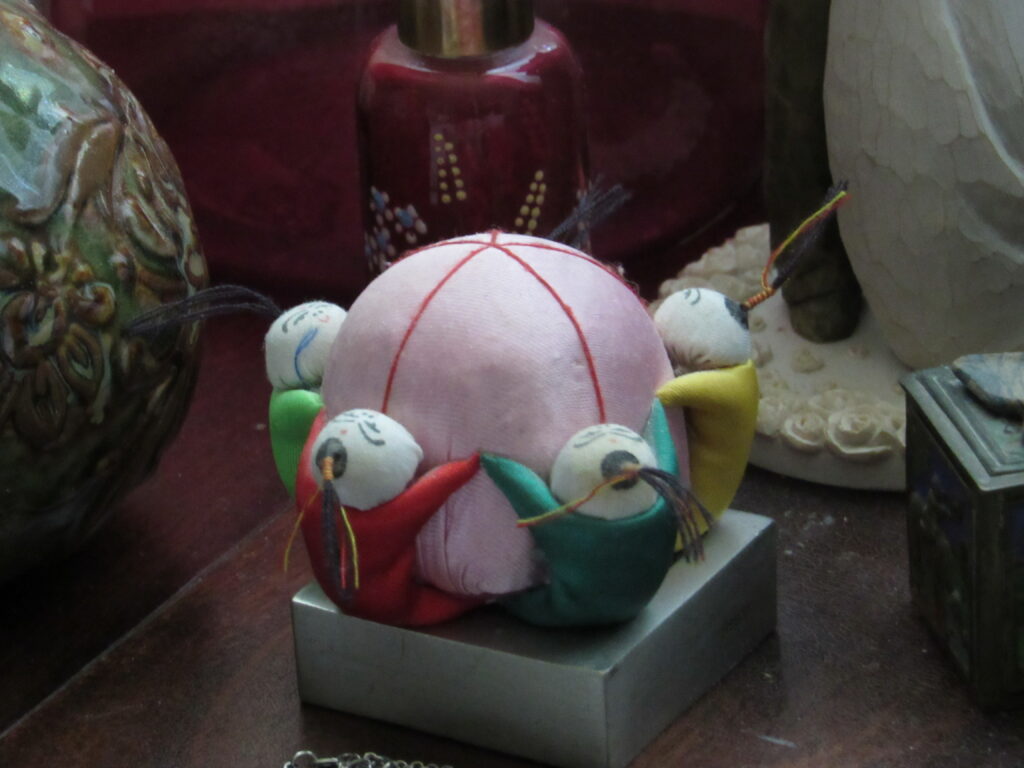 Larry Said: It is time that you have a new camera. The camera you are using, limits you and is sub-par. Then he said: Happy Early Birthday!
The pin cushion above was given to me years ago by Lauren. The lighting makes me smile…not to mention, the subject is perfection.
Merci beaucoup Larry Ray.
Love you.
Me