Meditation Experience~ Day 16. Every day my being seeks new ways to expand. LOVE. TRUTH. BEAUTY. With gratitude, these are all evident. My days are filled being thankful, but often I get tied up in the demands of my day. I have promised to make time for myself each day. This means giving up other things, to fortify myself…….
~~~~~~~~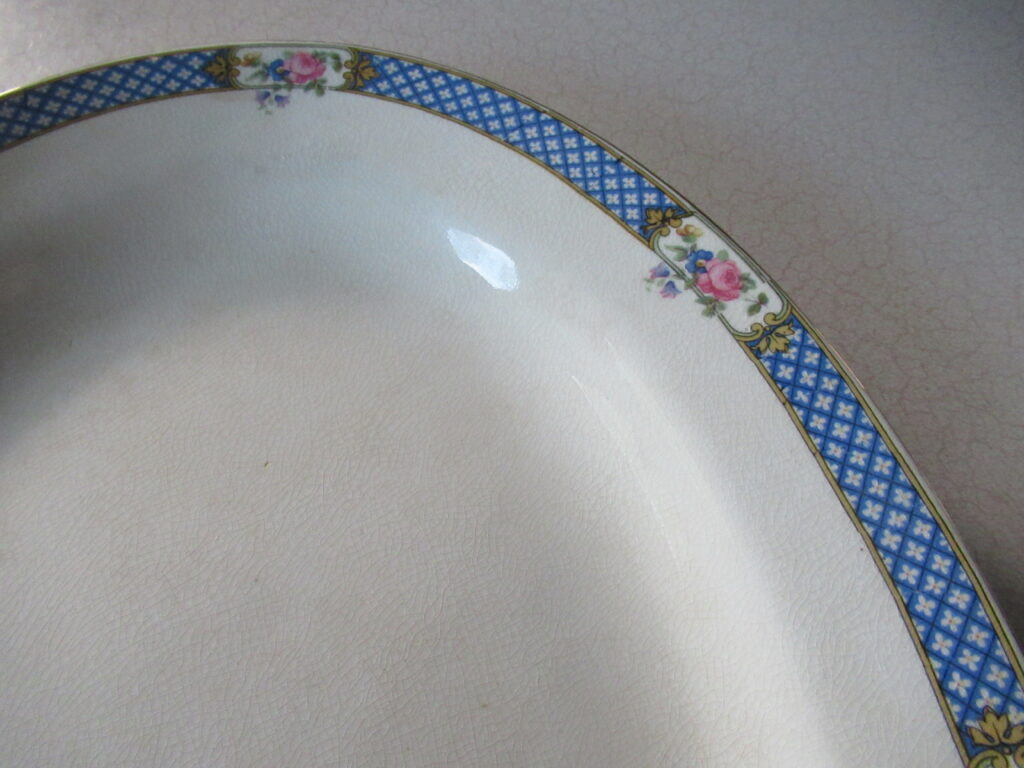 On Sunday, Larry and I went to a flea market after church. The sweet neighbors who live across the street had a booth and we had a wonderful visit with them. After our visit, we shopped….and bought the most charming platter. It is marked CHINA and had endless little veins through the white porcelain. The edging is beautiful , blue colors still bright and happy. Sunday dinners might never be the same.
Today I feel overwhelmed by things I must get done. One thing at a time. Right?
Be happy today.
Love you.
Me