I honestly have nothing much to say today. My yesterday was BLA, spending it doing laundry and not feeling quite well. I finished a gift (it is in the washer right now) I read (the book club book) and I went to Matilda's softball game (her team won).
The gift in the washer is for a dear person. I will not say much because she reads blog often…..but…..I can say, she is a peach. The gift is for no occasion. Matilda, Larry and I chose the fiber for the gift. It took me a week to make it. It will be clean, dried and blocked. Then I will box it up and take it to our little mailing shop and then ship it far away. I love the mailing part. It is then, when the gift takes on a life of its own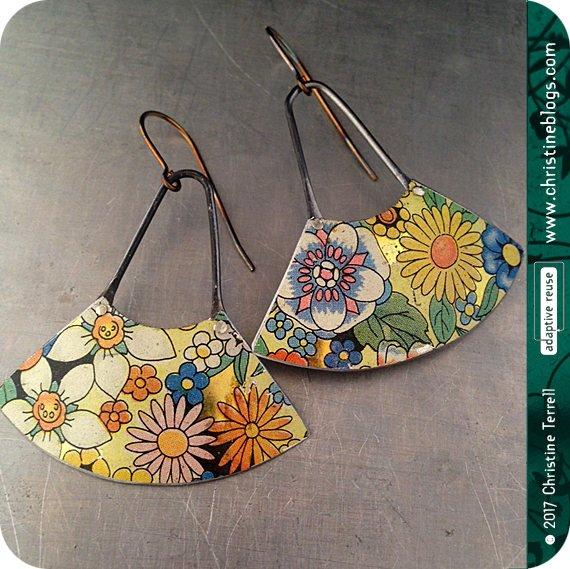 I found a web site, with the sweetest earrings. They are recycled and made of tin. I do not know the owner….just thought I would share (because I plan to order gifts soon) Link below.
Have a lovely day. Today is a gift just for us.
Love you.
Me