Team Believe supports Komen Race For The Cure and early detection. Each year, our family participates in the North Texas race. I would not be alive if it were not for early detection.
I designed this years TEAM BELIEVE shirts and they have arrived! Matilda modeled hers for me this weekend.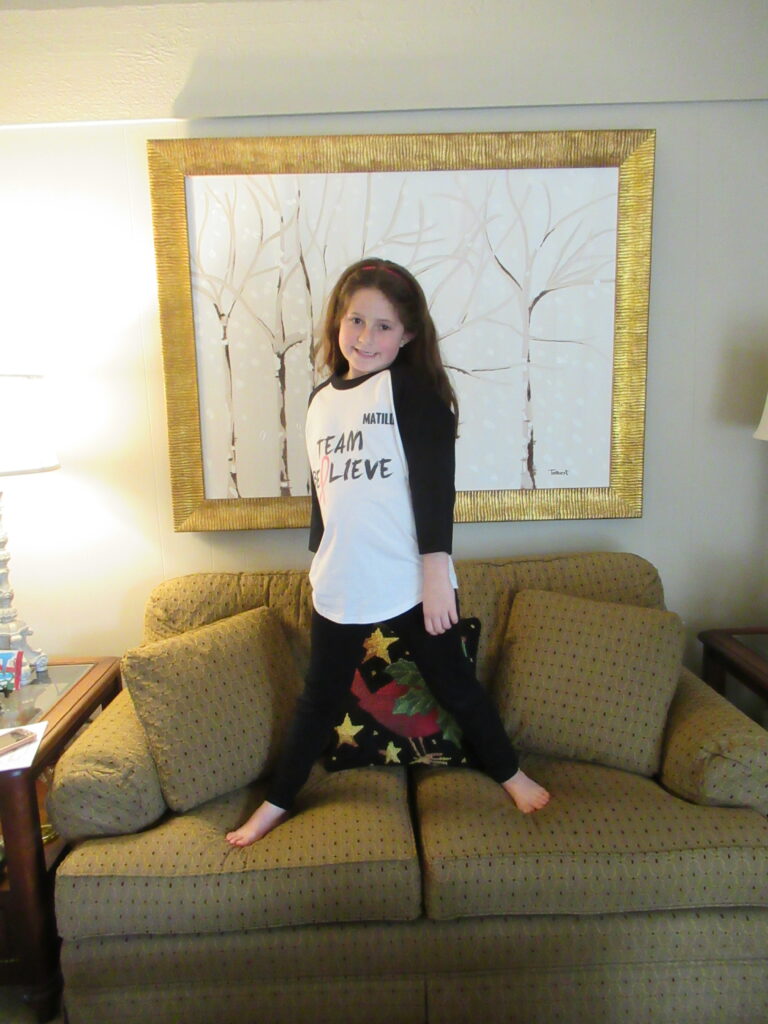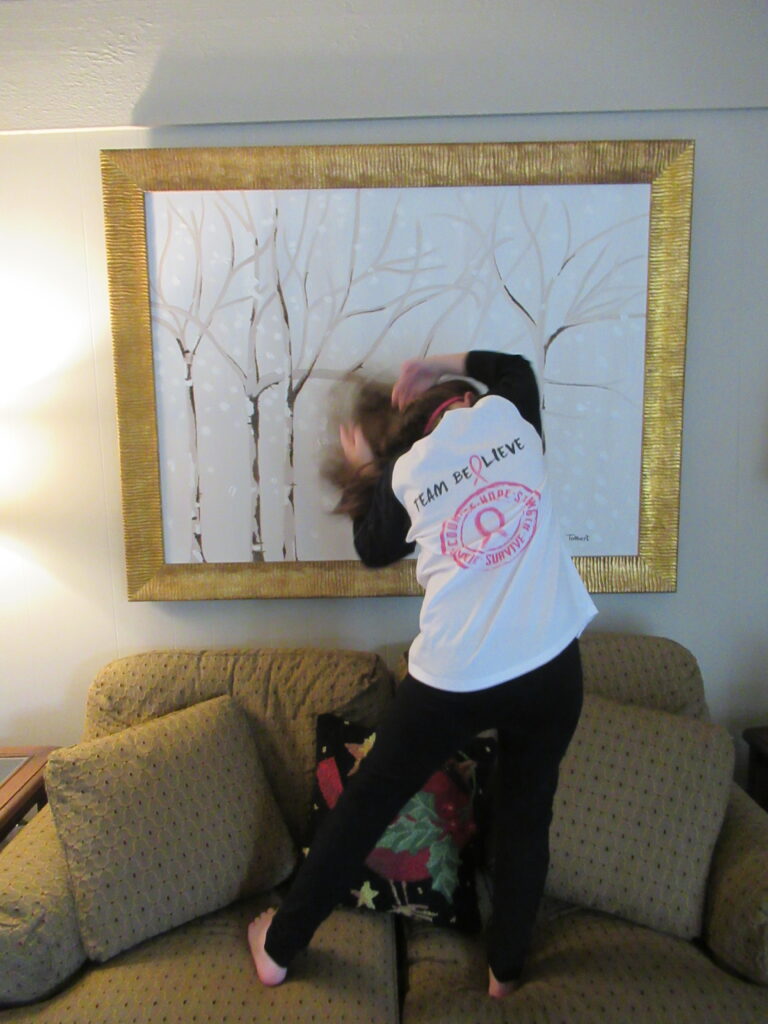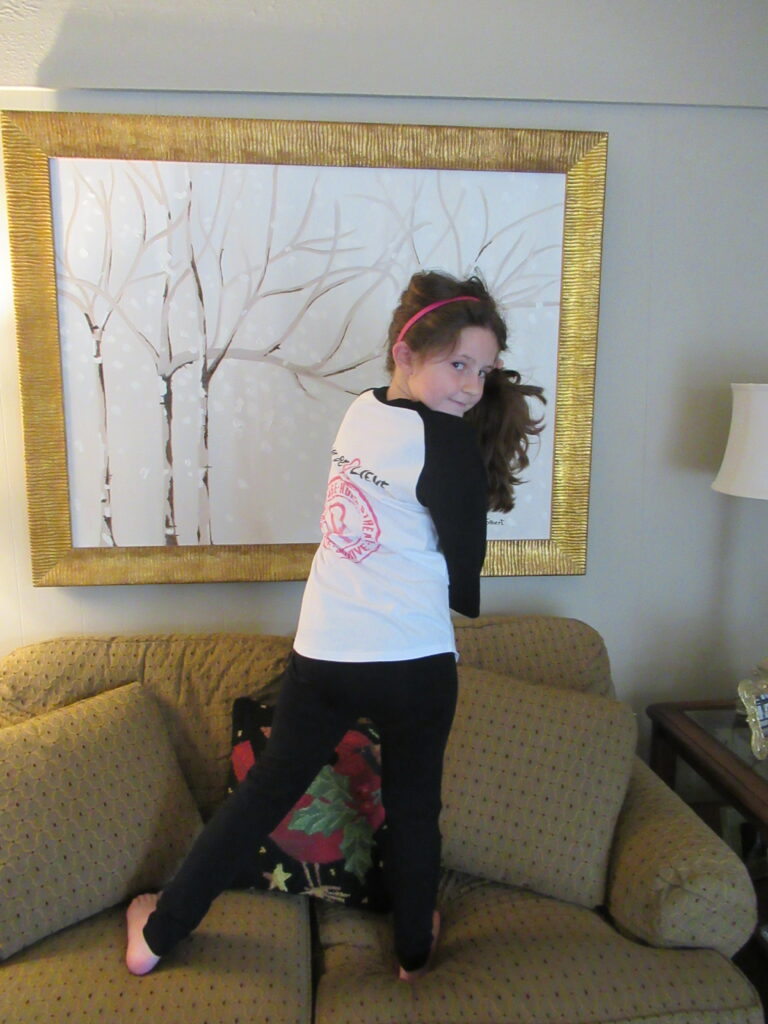 TEAM BELIEVE shirts were designed by me. You can purchase them at… Big Frog Custom T Shirts and More.
972-941-3641 or plano@bigfrog.com
No proceeds from the purchase of the T- shirts goes to Komen or me.
Ask for The Robin Tolbert- Team Believe 2019 shirt. They run around $30.00 OR you can go to my Komen site and make a donation ….read more about the give away at the link below.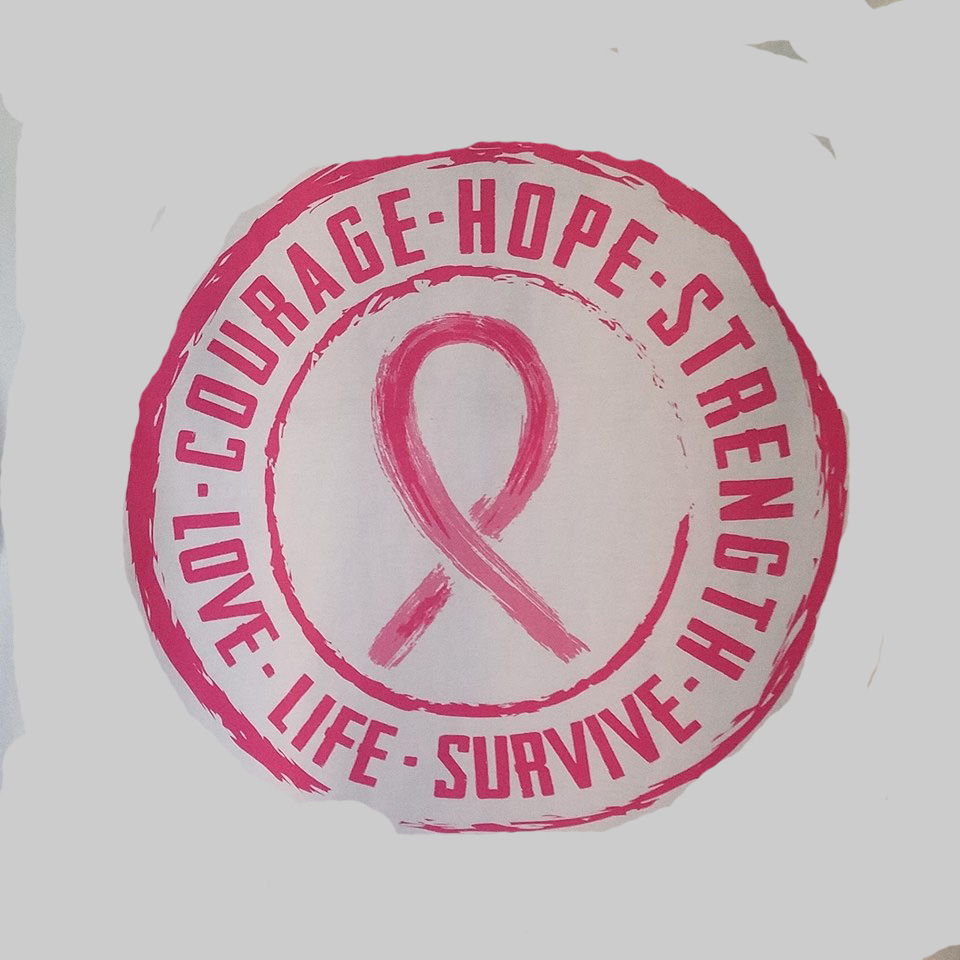 Thank you for taking the time out of your busy day to read this. If you are not interested in donations, t-shirts or give-aways, there is still something that you can do for me. Perhaps it is the most important thing of all. Please remind the loved ones in your life to have an annual mammogram. Early detection saves lives.
Love you.
Me