I almost forgot to post here this morning. I did a few things around the house, wrote an email to my cousin and straightened up the house, even though it primarily just gets dusty these days.
Thunder showers are booming and I can hear birds calling out to each other. It might be that they are fighting over the food that Larry puts out for them.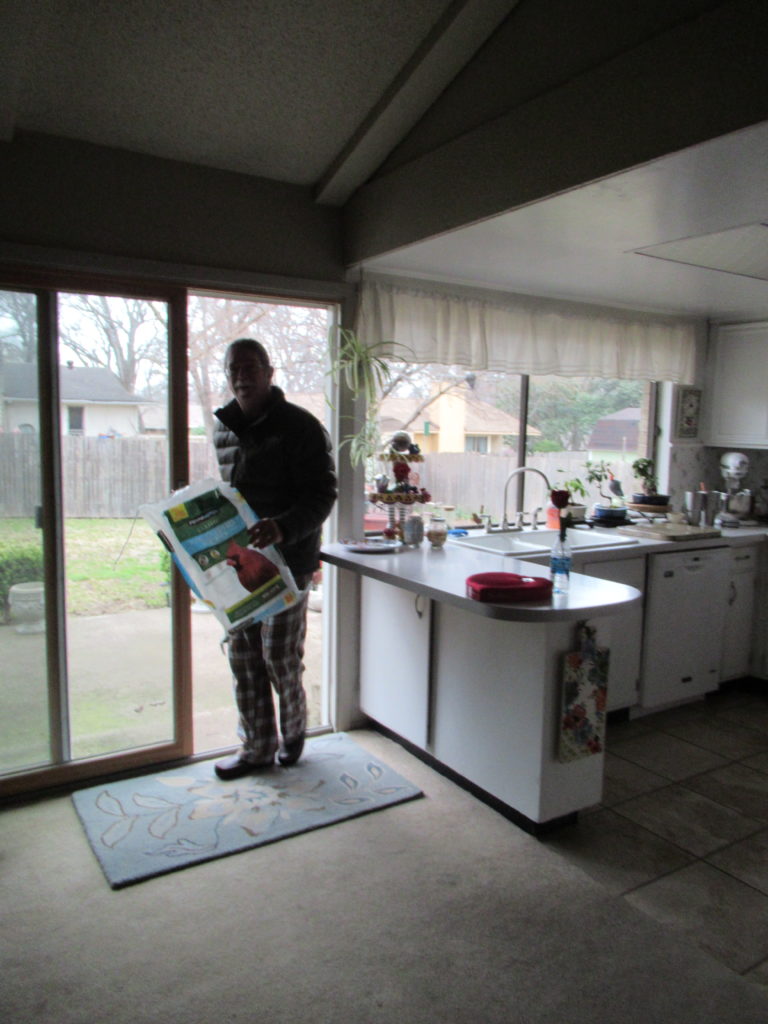 I think that we have stock in the bird food company. Larry feeds them all the time.
There is so much bad weather in our country right now. So, dear friends, wherever you may be, please stay warm, dry, safe, feed the birds and lets throw be HAPPY in there just because.
Love you.
Me