Larry has been out of town and even though I have a dozen things to do, all I want to do is read.
I bought the novel, Small Great Things for my Kindle and all I want to do is read.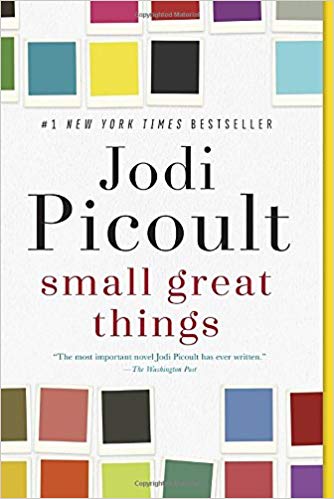 It is well written, it does a chapter back and forth thing I don't like and the story line….well….it is appalling. My senses are abused with inappropriate language that is essential for building proper characters.
Maybe that is why I cannot put this book down?
Have you read Small Great Things? What did you think?
Have a wonderful day.
Love you BEYOND the moon.
Me