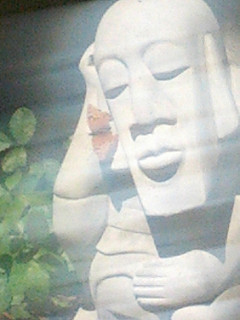 I'd rather see a sermon than hear one any day;
I'd rather one should walk with me than merely tell the way. 
~Edgar A. Guest~ 
My mother often spoke of how her father liked Edgar Guest. Perhaps that is why I enjoy reading his poetry so much.
Mother died in 1995. I grieved for her for a very long time. She was never close, because I could not feel her near.
Until lately.
Memories have flooded back and sometimes she is as near as that quiet space in front of me. Larry said, she is near now because…..She is proud of me? I need her now? So many wonderful things are happening? I guess the answer is all of the above.
Love you beyond the moon.
Me