Last week, I was feeling down  and missing Libby Dog.
Larry said: Do something that
will make you feel better and remember her.
I went to one of my favorite "shopping" places….
Where I picked out a special STAR.
It is one of their new designs,
now, we have one for "remembrance".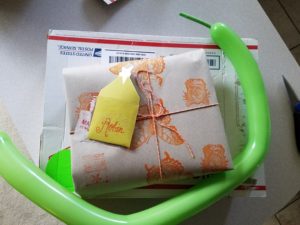 Kurt and Becky package the stars in such a wonderful way
and
the STARS are totally amazing.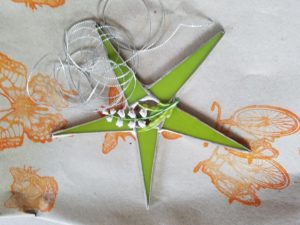 The new star has lily of the valley on it….I love it.
All of our stars hang at the dining room window
making us smile daily.
What do you do to cheer up?
I wish you smiles, stars and remembrance.
Love you.
Me